For Immediate Release:
The current holders of the Estabrooks Cup, Team South (captained by Mark Shannon and Shelly Thomas) did not have the start they were looking for in the Saturday's Fourball Match-ups at the Fredericton Golf Club as they were only able to secure 2.5 PTS. The North, (captained by Charlotte Evans and Eric Hildebrand) captured 6.5 PTS to give them a strong lead heading into Saturday's Pinehurst Matches.
In the afternoon, we saw a near flip on the board. Team South were able to capture 6 PTS and Team North captured 3 PTS. This gave Team North a lead of 9.5 to 8.5 heading into Sunday's Final Round Single Matches.
The Fall frost brought a slight delay on Sunday morning for our Singles Matches. With 18 individual points up for grabs on Sunday, the first pairing of Eric Hildebrand (Team North Captain) vs. Marck Shannon (Team South Captain) took the field at 9:00 AM. Despite the delay, it was nonetheless a fitting way to conclude a competitive and fun weekend of golf.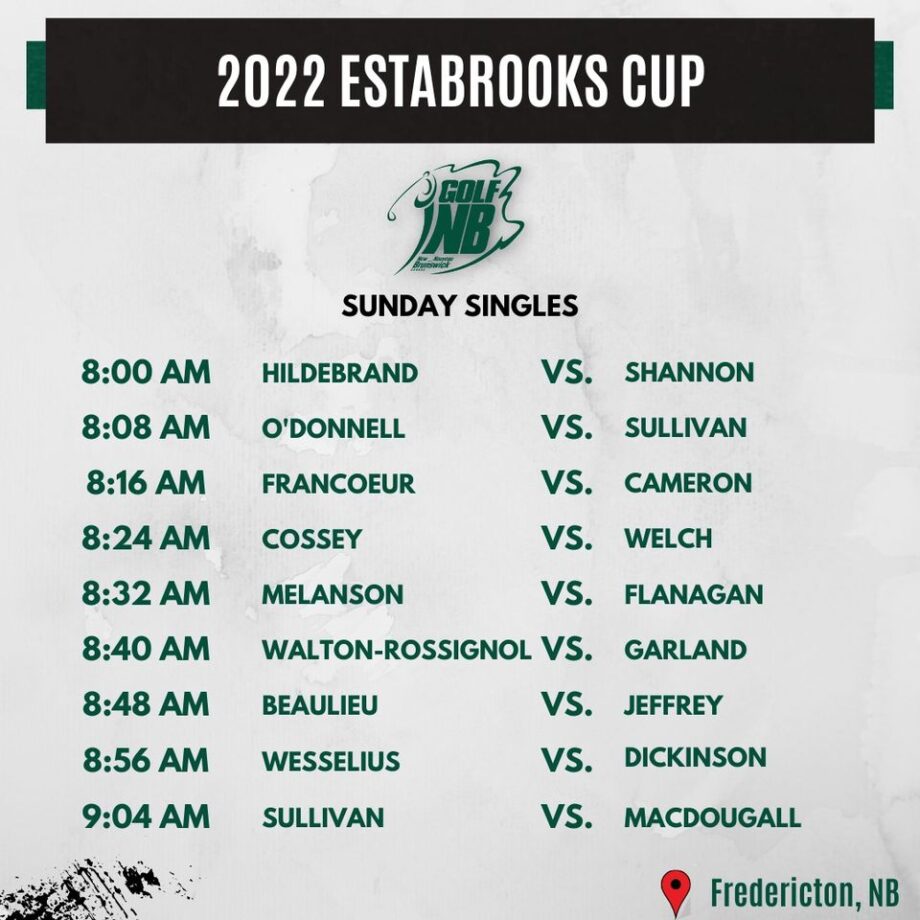 Securing 12 PTS during the Singles Matches Team North was able to finish the weekend with a commanding lead.
FINAL SCORES – North 21.5 PTS vs. South 14.5 PTS
CLICK HERE for more information on the 2022 Estabrooks Cup
CLICK HERE for more information on the Fredericton Golf Club.