Men's Mid-Master Results – Click Here
For Immediate Release:
The third and final round of the 2019 Argus Audiology NB Men's Mid-Master Championship, hosted by the Aroostook Valley Country Club, got started under perfect scoring conditions.
So perfect in fact that, the Hampton Golf Club's Darren Ritchie would quickly wipe away a three-shot deficit with birdies at the 2nd, 3rd, 6th and 8th and a lone bogey on the par four 9th to make the turn in a three under par (-3), 33, and get to five under par (-5) through 63 holes.  While Ritchie was heating up, over night leader Darren MacPherson of the Restigouche Country Club would stumble.  After Ritchie's birdies at the 2nd and 3rd, a double bogey on the par three 4th would see his three-shot lead turned into a one-shot deficit through four holes.  Another bogey at the 7th would see MacPherson make the turn in a three over par (+3), 39, and three shots back of Ritchie.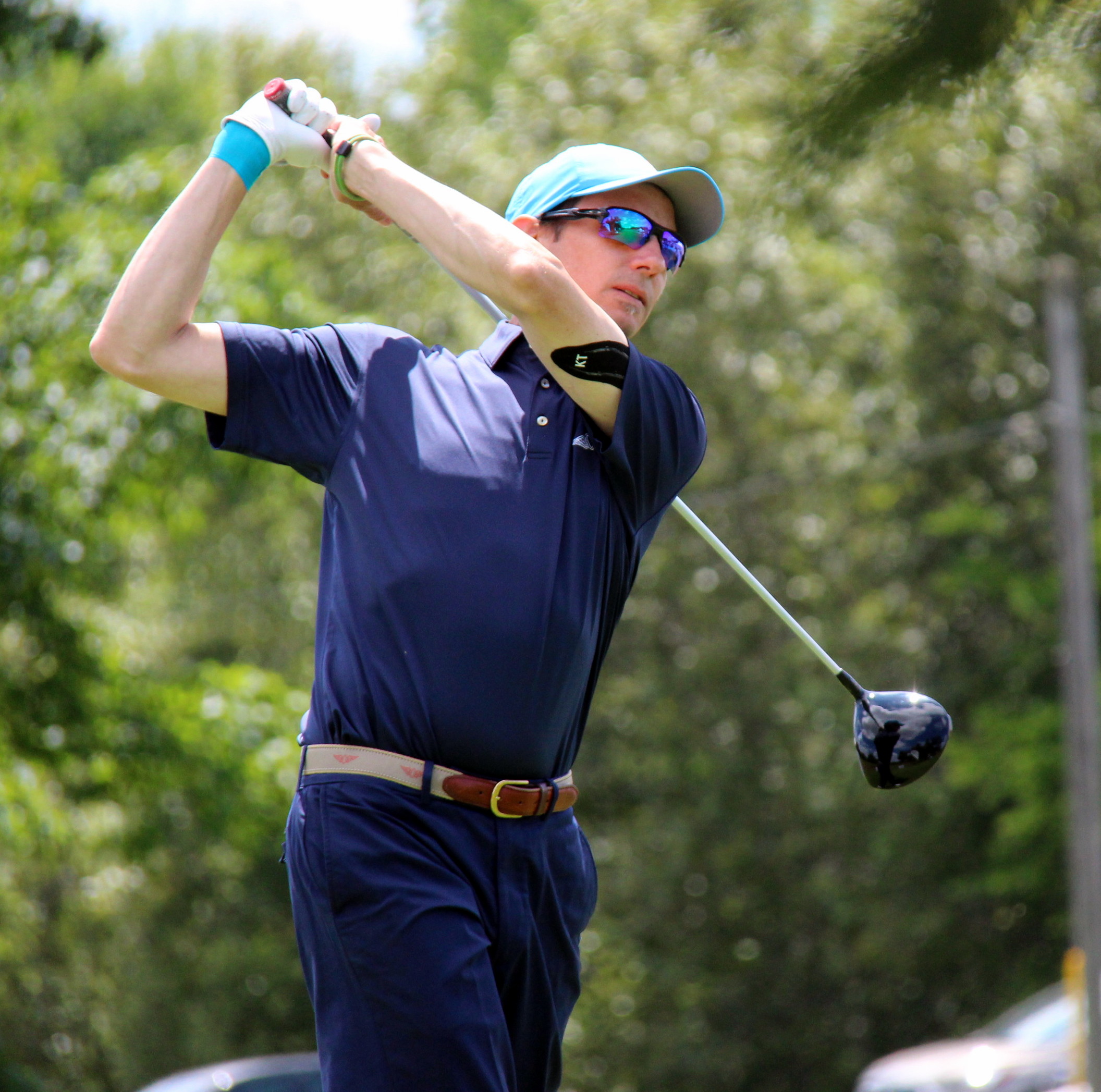 After another birdie at the 10th, Ritchie would bogey the 11th, 13th and 16th opening the door for MacPherson and setting up a sprint to the finish.  A MacPherson birdie at the par five 5th would draw him even with Ritchie coming to the 72nd hole.  Another birdie by MacPherson on Aroostook Valley's home hole would see him card a final round one over par (+1), 73 on the day and to four under par (-4), 212, for the event.  Now one down, Ritchie would get up and down for a birdie of his own to force a sudden victory playoff for the title, with a final round two under par (-2), 70, 212.
After making an 8-footer to save par on the 1st playoff hole, the par four 1st, Ritchie would complete the come from behind victory by closing out MacPherson on the 2nd playoff hole to claim his second Argus Audiology NB Men's Mid-Master Championship, and first since 2006.
With a scheduling conflict forcing Ritchie to decline, Darren MacPherson has been awarded the third and final position on Team NB and will join Stuart Musgrave of the Country Meadows Golf Club and Riverside's Ed Reevey in representing the province at the 2019 Canadian Men's Mid-Amateur Championship, to be held from August 20 to 23, 2019 at the Summit Golf Club in Toronto, Ontario.
For more information on the 2019 Argus Audiology NB Men's Senior & Mid-Master Championships please CLICK HERE.
For more information on the Aroostook Valley Country Club please CLICK HERE.
Golf New Brunswick (Golf NB), a not for profit organization founded in 1934, is the official governing body for amateur golf in New Brunswick.  In January of 2006, the New Brunswick Golf Association (NBGA) officially merged with the New Brunswick Ladies Golf Association (NBLGA), resulting in one united governing body for amateur golf in the province.  Programs offered by Golf NB to its 8,000 members include: 12 provincial events, rules of golf education, course rating and handicap services, junior golf development programs and member club marketing initiatives.
Argus Audiology is a family owned and operated hearing service centre. We employ bilingual audiologists, hearing aid practitioners and technicians at our New Brunswick centres. Argus Audiology has been proudly serving Southern New Brunswick since 1978 and now has 4 convenient locations working in a collaborative culture.